Precision and quality in rapid time
Officine Pollastri excellence
Our goal is to offer our customers products and services of unparalleled quality. This translates as an ongoing commitment to combine precision and speed in order to offer high-level products within the timeframe required. This excellent service is achieved by our array of 8 robotic welding stations for steel, stainless steel and aluminium sheet metal.
Our robotic welding department consists of welding stations, each with a robot and orbital positioner with a working area ranging from 800×800 mm for weights of 300 kg to 1300×4000 mm for weights of up to 1000 kg.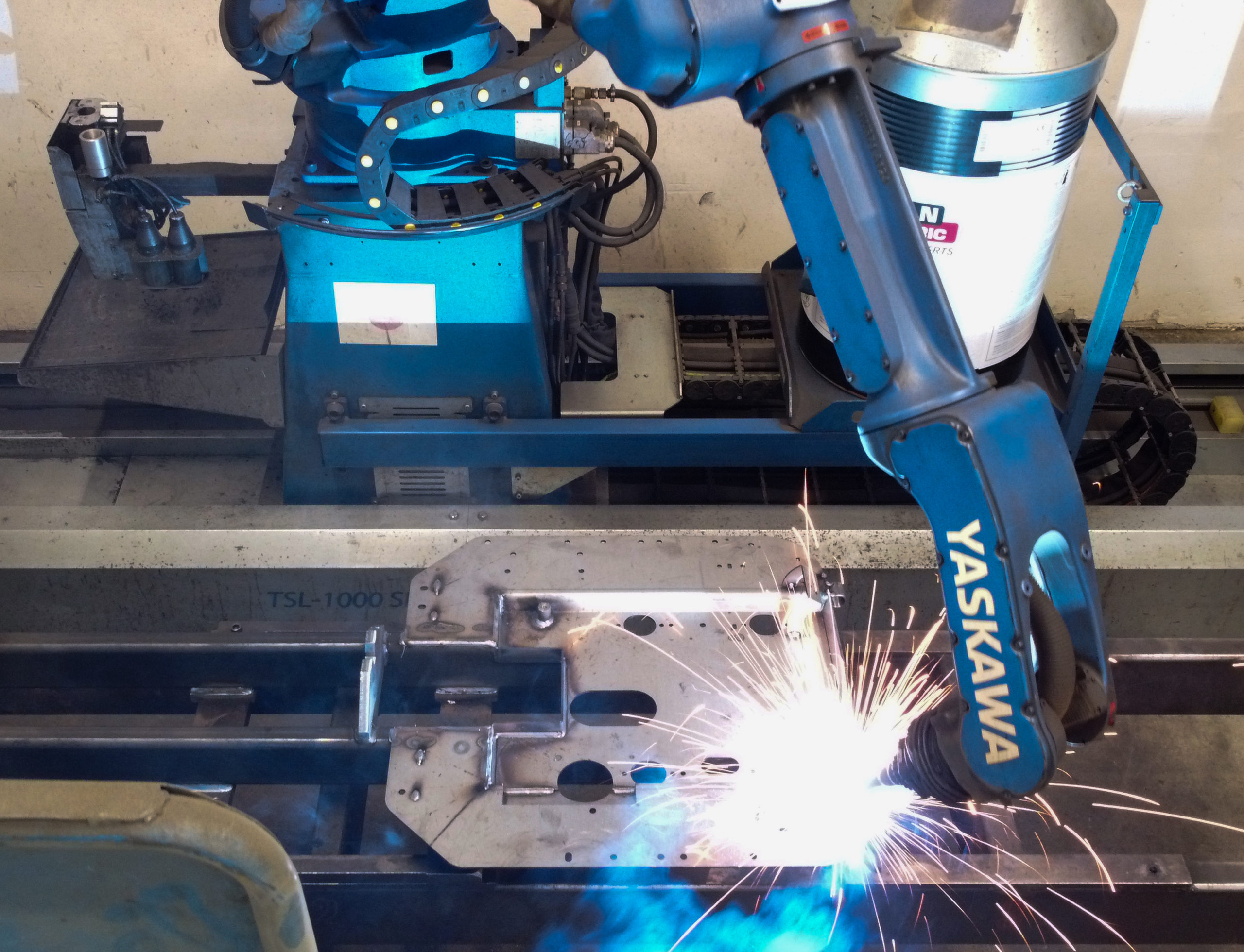 Capability: resources and opportunities for our customers
Robotic welding stations
2 stations with capacity of 300 kg
6 stations with capacity of 1000 kg
Robotic welding is supported by our manual welding department. Both sections have a grinding area for welded components, used to give final definition to finished pieces.
Nice to meet you!
I've been here for over 15 years. I have a great relationship with everyone, including the management team. It's like one big family. I've never come across a place like this, where we're all friends. 

Rupinder Singh
Watch the full interview with Rupinder Singh, Head of the Robotic Welding Department
Contact us for more information
If you need more information or a free quote, contact us now!