Laser cutting and punching
Speed, flexibility and productivity
Officine Pollastri excellence
The combination of laser cutting and punching is the perfect blend of speed, flexibility and productivity, as it allows complex processes to be completed in a short time.
For this reason we have installed state-of-the-art machinery built by leading names in the sector, in order to guarantee the highest standards available on the market. Our department also includes laser cutting machines with automatic loading and unloading for raw materials and nitrogen gas producers that guarantee 24-hour productivity: maximum competitiveness for your business.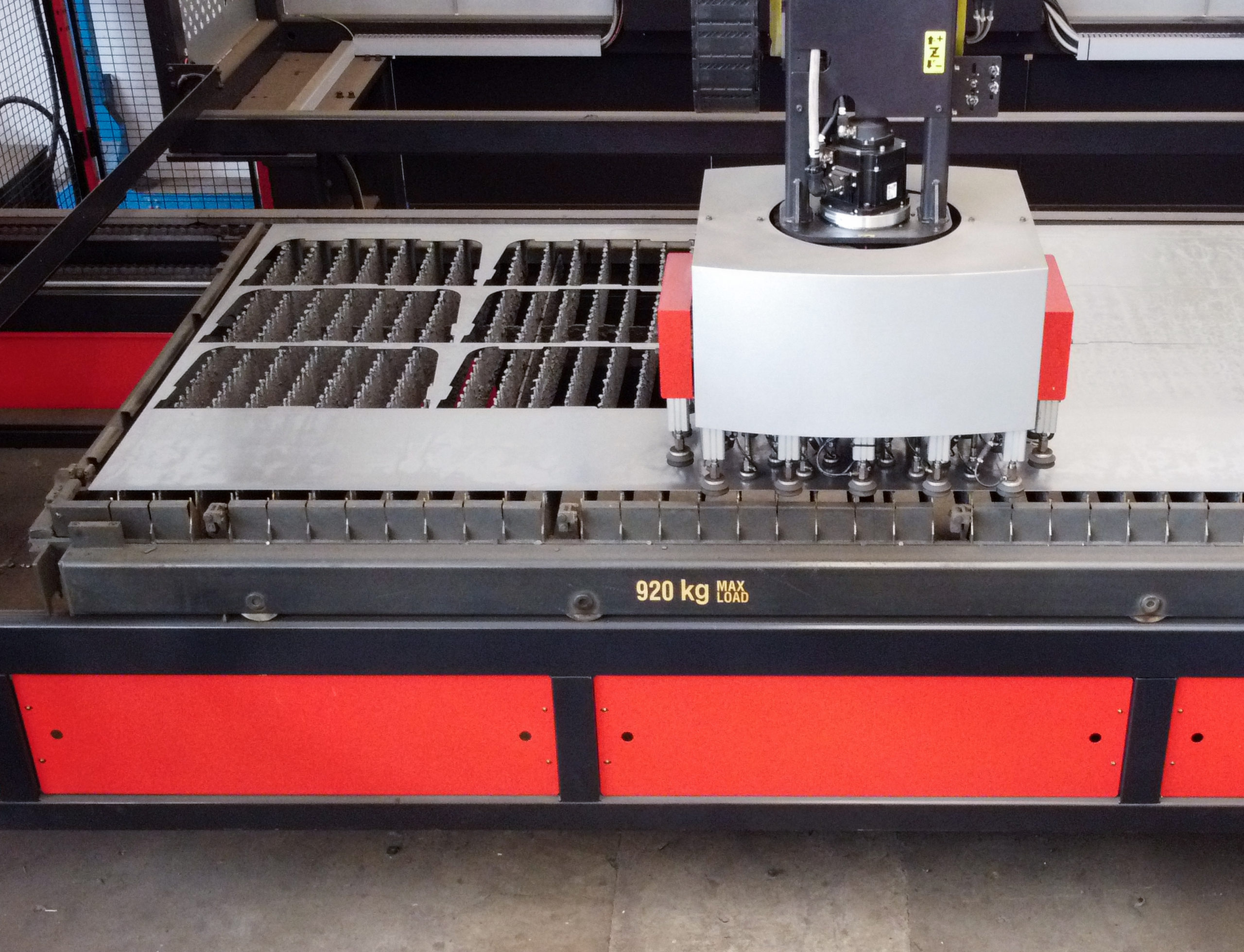 Capability: resources and opportunities for our customers
Our laser cutting and punching machines
Amada Ensis 9 KW fibre laser cutter
Amada Ensis 9 KW fibre laser cutter/span>
Maximum cutting speed 120 mm/min (depending on thickness and material used)
Cutting bed dimensions up to 3000×1500 mm
Amada Europe 245 punching press
Press capacity 20 tons
Handles sheets up to 2540×1500 mm with thickness up to 6 mm
Punching speed 400/min, with max die diameter 88.9 mm
Antil robotic bed
Nice to meet you!
We've always relied on state-of-the-art machinery, mainly from Amada, the sector leader: it's a guarantee of the quality and efficiency of a technological partnership that meets the highest production standards and helps us respond to new market challenges in an increasingly dynamic and timely manner.

Vanni Lo Priore
Watch the full interview with Vanni Lo Priore, Head of Laser Cutting
Contact us for more information
If you need more information or a free quote, contact us now!